2014 Call Stats
FIRE
EMS
Jan
96
226
Feb
105
209
Mar
74
190
Apr
73
199
May
78
235
Jun
65
200
Jul
90
214
Aug
89
230
Sep
0
0
Oct
0
0
Nov
0
0
Dec
0
0
Total
670
1703
2014 Unit Run Stats
P127
471
P128
506
P129
577
E-123
196
E-124
75
TWR 12
62
SQ 12
113
Duty 12
76
U12
130
BR 125
30
ATV 12
5
Total
2241
Past Responses
Fire
EMS
2013
828
2,123
2012
764
2,261
2011
864
2,139
2010
859
2,215
2009
1,017
2,182
2008
835
2,127
2007
1,057
1,966
2006
1,071
1,947
2005
960
1,849
Web Counters
Website Visitors
Since
January 1, 2012

Visitors Today
Sep 24, 2014


Latest 10 Responses

07/09/2014: 10:28 CT:ALS MEDICAL CALL 4008 SALEM BOTTOM RD BOX:1418 DUE:E141 E123
07/09/2014: 10:22 CT:BLS MEDICAL CALL 5933 SNOWDENS RUN RD BOX:1207 DUE:X128
07/09/2014: 10:18 CT:ALS MEDICAL CALL 4008 SALEM BOTTOM RD BOX:1418 DUE:X128 FR14
07/09/2014: 09:14 CT:MUTUAL AID ALARM 70-36 70 E/B AT ROUTE 32 VCR LADNING SITE B1 BOX:HC DUE:E123
07/09/2014: 07:34 CT:ALS MEDICAL CALL 1326 LONDONTOWN BLVD @HOME DEPOT BOX:1222 DUE:X128
07/09/2014: 06:54 CT:BLS MEDICAL CALL 7522 GAITHER RD BOX:1203 DUE:X128
07/09/2014: 04:40 CT:ALS MEDICAL CALL 6422 TAMARACK CIR BOX:1206 DUE:X128
07/09/2014: 03:06 CT:BLDG/HIGH LIFE HAZ 7200 THIRD AV @FAIRHAVEN BOX:1212 DUE:E123 HE31 E141 E131 TO12 HTO3 HTO2 X128 X129 HM35 X149 CS14
07/09/2014: 03:06 CT:BLDG/HIGH LIFE HAZ 7200 THIRD AV @FAIRHAVEN BOX:1212 DUE:E123 HE31 E141 E131 TO12 HTO3 HTO2 X128 X129 HM35 X149 CS14
07/08/2014: 23:16 CT:ALS MEDICAL CALL 784 SUSSEX CT BOX:1205 DUE:X128
Have you liked our

Facebook

page yet? Check it out here!
Members Access SFDFD Intranet

CLICK HERE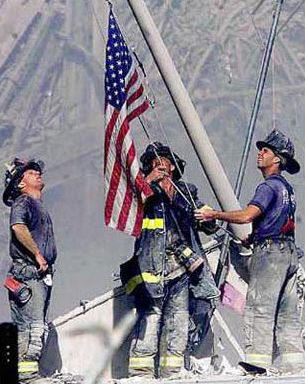 Auxiliary to Sykesville Freedom FD "Portrait Program" for Fundraising Effort

Treasurer Susan Tarrant, September 20

The Auxiliary is currently working with "Volunteer Fund Raising Dimensions" to solicit "door to door" for $50.00 donations to support Sykesville Freedom District Fire Department. Households making any donation will receive a certificate for a free 10X13 color portrait. Other photo packages will be made available if desired.

If there are any complaints about the solicitation process, you must provide ... (Full Story)




House Fire

Firefighter/EMT Bill Flanagan, September 16

Carroll County Emergency Operations Center received a call reporting that there was visible fire at the rear of a house in the 6900 block of Zinnia Drive in Sykesville, Maryland shortly before 10:00 am on Tuesday, September 16th, 2014. Emergency apparatus from Sykesville, Winfield, Gamber and Howard County West Friendship and Glenwood fire departments were dispatched and quickly responded.

The Carroll ... (Full Story & Photos)

Never Forget

Deputy Fire Chief Brett Pearce, September 11

Never Forget..... On September 11, 2001, 19 men hijack four fuel-loaded commercial airlines bound for west coast destinations. This terrorist attack on the United States is orchestrated by al Qaeda leader Osama bin Laden. A total of 2,977 people are killed in New York City, Washington, DC and outside of Shanksville, Pennsylvania, in the worst terrorist attack in U.S. history.

The Victims: At ... (Full Story)




House Fire in Eldersburg

Firefighter/EMT Bill Flanagan, September 04

The Sykesville fire department was alerted for a house fire in the 1200 block of Lancaster Drive in Eldersburg, Maryland around 9:00 pm on Wednesday night, September 3, 2014. The bulk of the fire was out on arrival. The fire was contained to the front garden area and behind the brick facade of the house. Sykesville crews had extinguished the fire shortly after their arrival. Efforts with overhauling ... (Full Story & Photos)

LISTEN LIVE TO CARROLL COUNTY, MD FIRE COMMUNICATIONS
(CLICK HERE)

MISSION STATEMENT
It is the mission of the Sykesville-Freedom District Fire Department to preserve life and property, promote public safety and foster economic growth through leadership, management and actions, as an all risk life safety response provider.