2014 Call Stats
FIRE
EMS
Jan
96
226
Feb
105
209
Mar
74
190
Apr
0
0
May
0
0
Jun
0
0
Jul
0
0
Aug
0
0
Sep
0
0
Oct
0
0
Nov
0
0
Dec
0
0
Total
275
625
2014 Unit Run Stats
P127
183
P128
164
P129
284
E-123
53
E-124
24
TWR 12
19
SQ 12
27
Duty 12
14
U12
28
BR 125
7
ATV 12
1
Total
804
Past Responses
Fire
EMS
2013
828
2,123
2012
764
2,261
2011
864
2,139
2010
859
2,215
2009
1,017
2,182
2008
835
2,127
2007
1,057
1,966
2006
1,071
1,947
2005
960
1,849
Visitors Since
August 16, 2004

Sportsman Giveaway April 12, 2014 Winners

1. #61- Weatherby Vanguard 25-26
50 #84 - Savage FVSS Mag Pkg.
100 #110 - Ruger 10/20 Red Laminate
150 #140 - H&R Partner 12 Ga.
200 #45 - Marlin X7 223
225 #63 - Mossberg 500 Camo Slug Cantilever
250 #71 - T/C Impact 50 Cal.
275 #197 - Savage 93R17 17HMR
300 #11 - Gun Vault Biometric Pistol Safe
325 #344 - Barnett CrossbowPkg.
346 #47 - H&R Single Shot Slug 12 Ga. Heavy Barrel
347 #339 - Marlin 336W with Scope 30-30
348 #299 - Remington 870 Exp Turkey Shurshot 12 Ga.
349 #86 - Mossberg 930 Semi 12 Ga.
350 #85 - Henry Big Boy 45 LC

Lucky Loser #112- H&R Handi Rifle 243

---
Have you liked our Facebook page yet? Check it out here!
---
SFDFD Friday Night Bingo Turns 1...Again

Vice President David Kreimer, April 22

The Sykesville-Freedom District Fire Department Friday Night Bingo is turning 1, again.

That's Right our Friday Night Bingo's have been back in full swing for over 1 year, and we would like to say Thank You to everyone who made this a wonderful fundraiser.

Free Chick Fil A Sandwich, bag of chips and a drink with a paying admission ticket.

Friday April 25th, 2014

Doors Open - 5:30 pm Bingo Starts ... (Full Story & Photos)

Rescue Squad 12 Assists Gamber with 1 Trapped

Firefighter/EMT William Buck III, April 21

Around 0326 this morning Gamber Fire Company was alerted for Rescue Alarm 13-12 in the area of Mineral Hill Rd and Pine Knob Rd for a single vehicle accident, First on Scene, Paramedic 139 advised they had one car in a ditch with one patient, unconscious and trapped inside. At 0336 Sykesville Fire Department was alerted for Rescue Squad 12 to assist with the reported vehicle accident with rescue. ... (Full Story & Photos)

Boat Rescue

Chief Eddie Ruch Jr, April 13

On Sunday afternoon Rescue Squad 12, Dive 13 and Boat 13, were dispatched to Baltimore County for a reported boat taking on water in Liberty Reservoir. Crews arrived and determined that the call was at the second boat ramp located off of Oakland Mills Road, making this a Carroll County Box 12-07.

Chief 12-2 (Fleming) arrived on the scene and assumed the Command. Dive 13 was able to to locate the ... (Full Story)




Crews Extinguish Woods Fire

Chief Eddie Ruch Jr, April 12

On Saturday just after 4:00 PM, Sykesville Fire Units were dispatched to the area of Ridge Road and Bevridge Road in Marriottsville for a reported woods fire. Brush 125, Engine 123 and Engine 124 responded. Units arrived in the area and found smoke coming from the woods.

After several minutes fire units located the fire and started to develop a plan to make access to the area where the fire was ... (Full Story)




LISTEN LIVE TO CARROLL COUNTY, MD FIRE COMMUNICATIONS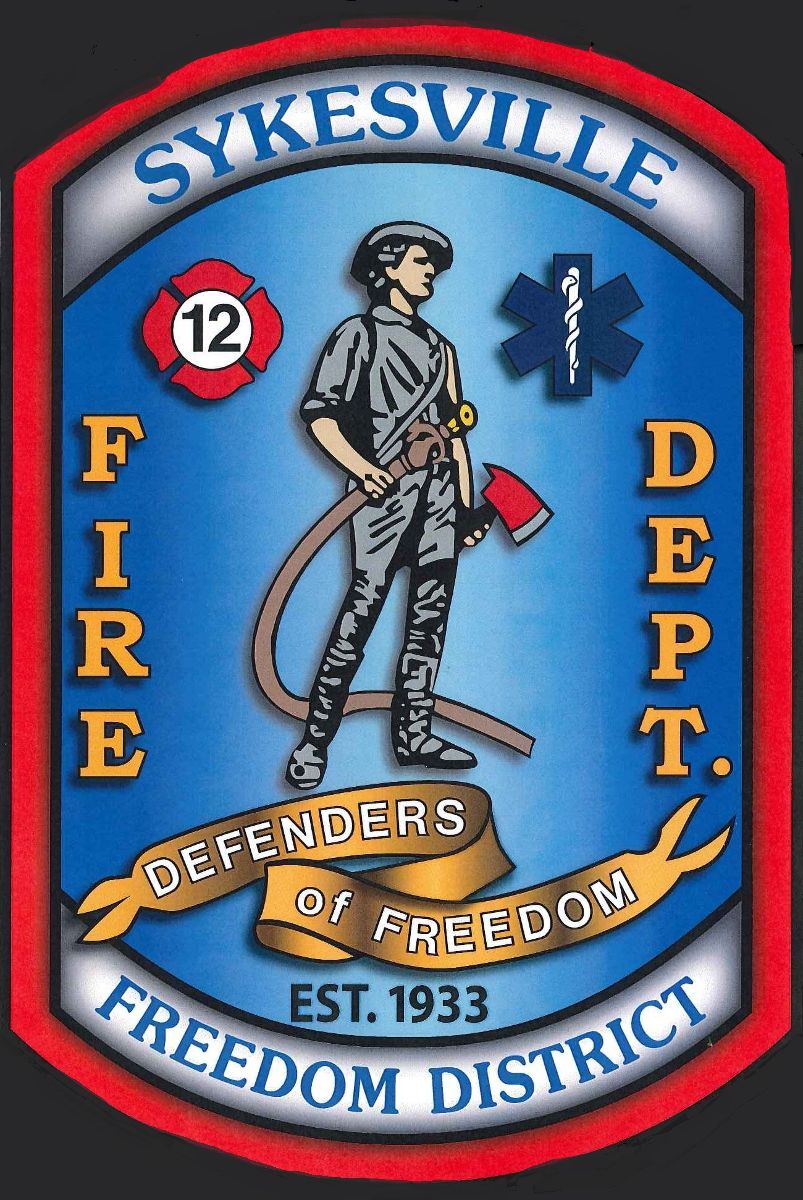 MISSION STATEMENT
It is the mission of the Sykesville-Freedom District Fire Department to preserve life and property, promote public safety and foster economic growth through leadership, management and actions, as an all risk life safety response provider.